Posted by HJL_ADMIN 1 on
If you're a sci-fi fan you must remember the "Independence Day" is a well-known 1996 sci-fi film directed by Roland Emmerich, featuring an alien invasion of Earth. In the movie, F-150 trucks or other civilian vehicles are seen briefly in scenes depicting the chaos caused by the alien attack. In such scenarios, filmmakers often use ordinary vehicles to convey the panic and destruction in the wake of an invasion. These vehicles serve as part of the background and atmosphere to emphasize the scale of the disaster.   We know Ford F-150 is the best-selling truck and the most popular pickup...
Posted by HJL_ADMIN 1 on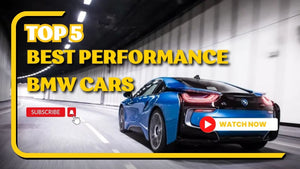 BMW is a well-known and respected automotive brand with a rich history. It is known for producing luxury vehicles that emphasize performance, driving dynamics, and innovative technology. And yes, I'm the one of so many their fans. We all know that BMW has a wide range of models, from sedans and SUVs to sports cars and electric vehicles. So today's let's talk about the Top 5 best performance vehicles you shouldn't miss out. With the comparison of all the BMW models back to September 2021, here are five BMW models that are generally considered to be both affordable and reliable...