Posted by HJL_ADMIN 1 on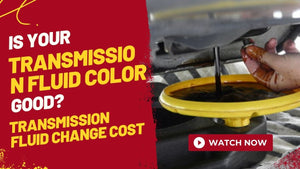 There are many important parts inside a vehicle, and the transmission is one of them. Knowing when transmission fluid change, how to transmission fluid change and the transmission fluid change cost is critical to prolonging the transmission life. Most transmission failures are caused by neglected transmission fluid color or transmission fluid leak.   Thankfully, this is not a very expensive and difficult process than replacing the entire transmission, keep reading this guide to learn more about the transmission fluids.   About Transmission fluid: Why should change the transmission oil? There are many series of parts inside the transmission that transmits...
Posted by Candy Lai on
I used to keep my eyes on my love car maintenance schedule because I know I'm not that professional than mechanics. I like to discover the tips to take good care of my car. I enjoy the basic jobs like oil checking, water adding, and tyre pressure evaluating.Once i get used to these jobs and turn them into the habits, I start to searching more complicated tips to maintain my car.OK, OK, I know some of you are the experts and you may think these are not big deal.But I do think it's a beautiful pursuit for anyone who is...