Posted by HJL_ADMIN 1 on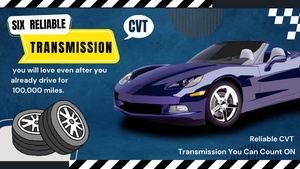 Finding a used car with a reliable continuously variable transmission (CVT) can be a bit challenging, as CVTs have historically had a mixed reputation for durability. Hello everyone, welcome back to our channel! Do you ever experience the faulty transmission? Or you're the lucky one never have any problems with the transmission? Comment yes below to let us know. I believe there is no one wants to experience the faulty transmission. So today, we're going to talk about the 6 Reliable CVT Transmission vehicles you will love even after you already drive for 100,000 miles. Reliable CVT Transmission You Can...
Posted by Candy Lai on
Many people may wonder where Hyundai cars are made, so let's talk about Hyundai cars today. We'll discuss the most common problems to cause a failed vvt gear. Remember to stay with us till the end as we'll also share the tips and hacks to keep your Hyundai vvt in good status.  website source: codingnote.cc Where does Hyndai produce? Hyundai Motor Company is a global automobile manufacturer based in South Korea. They have manufacturing facilities in various countries around the world. Let's see the major locations where Hyundai cars are manufactured:   South Korea: Hyundai has several production plants in South...