Posted by HJL_ADMIN 1 on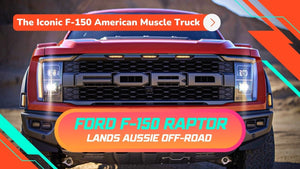 The best-selling truck, yes! A legendary and most popular pickup truck in automotive industry for decades, yes! Been appeared in numerous movies and TV shows over the years, becoming an iconic symbol of the American pickup truck. Absolutely! You must know the vehicle we're talking about is the iconic truck and it's Ford F-150. In the Ford truck series, like Ford edge and Ford explorer, the Ford F-150 has been the icon of them all. So today let's see some interesting facts about F-150,   The Iconic F-150 American Muscle Truck 1) Best-Selling Truck: The Ford F-150 has been the...
Posted by Candy Lai on
Due to the timing chain life cycles is longer than the belt, more automakers now prefer using chain tensioner & sprocket for their better durability. Take Ford 4.0 Sohc as example, it is widely equipped on Ford models like 2001–2012 Ranger, Explore, Mercury Mountaineer and 2005-2010 Mustang. The timing chain design enhances these car models durability and save the money to replace the timing belt. However, over time, chain may stretch due to tension lost or the guide & sprocket wearing. More mechanics now may suggest to replace the chain kit every 100,000 miles to prevent the chain stretching problem. The...
Posted by Candy Lai on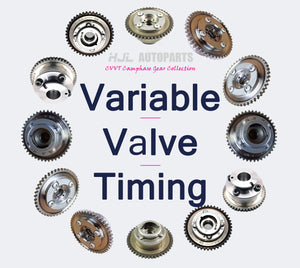 Solid tough Ford trucks overwhelmed his fans. Ford 4.0 sohc as well as 5.4 3V engine are wildly utilized to his truck collection. These engines are well known with the dreaded "rattle phaser" problems.   When it refers to ford 4.0 timing chain replacement, a failed cam phaser vvt will come across experienced mechanics minds immediately.  <NOTORIOUS ENGINE-FORD 4.0 SOHC>   Adjustable Cam Phasers Benefits? #1 Fuel efficiency #2 Emissions reduce #3 Optimum engine performance This VVT (variable valve timing) cam phaser gear design, open the door to new technology with solution to the delemma of high horsepower & oil efficient...
Posted by MIchel Chen on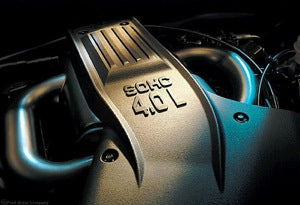 About Ford 4.0 SOHC engine..... The 4.0 SOHC engine was notorious for the OEM timing chain guides breaking causing timing chain rattle or "death rattle".  This problem can occur as early as 45,000 miles in some vehicles. When the engine is run for a extended period, it will lead engine jumps timing.Depending on the problem severity level, this may damage the clinder head & valves and interfere engine.However, preventive maintenance, such as regular oil changes and replacing camshaft timing chain tensioners can prevent timing chain from failing and rattling. The common repair process to permanently fix timing chain rattle involves replacing all the...