Posted by HJL_ADMIN 1 on
Is it time for your jeep transmission repair? If you are fearful that there is a problem with your 42RLE transmission, you can look for the warning signs that your Jeep's transmission is about to fail.   In order to safely operate your vehicle, any signs of failure could affect your ability to shift gears and drive. If you are noticing these signs of failure, you need to have your Jeep checked by a professional mechanic!   Signs Of 42RLE Transmission Problems :  Loud noises: If you suddenly start to hear a whining, humming, or clunking noise under your car...
Posted by Candy Lai on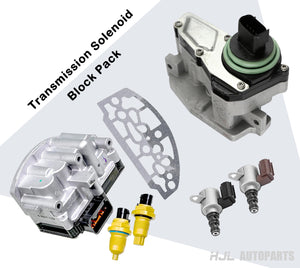 Who makes the 42rle transmission? Where can resolve a problems when 42rle transmission gose wrong? What is the cost of the Jeep liberty transmission and Jeep Wrangler transmission? How much is jeep wrangler transmission price? Where can resolve a problems when jeep wrangler automatic transmission shifting badly? Why does my jeep wrangler jk automatic transmission have problems with shifting? Jeep Wrangler 42RLE Automatic Transmission is also called the Chrysler 42RLE, A606 or Ultradrive.  Not only for Wrangler, it is also used in Liberty, Jeep JK Wranglers (2007 to 2013), TJ/TJL Wranglers (2003 to 2006), dodge charger, challenger, and ram 1500. Chrysler recalled around 250,000...