Posted by HJL_ADMIN 1 on
All manufacturers sell their new cars with turbocharged model now. It means they can use the smaller engine but still produce the same power output and your car also has higher performance.   Nowadays, turbo is a common system used by car manufacturers to boost engine power, maintain low engine liters and also lower the fuel tax. Turbos are widely used to release the same level of power in smaller cars that's usually found in larger cars.   Engine mixture the fuel and the air to produce power to drive the wheels so the car can move, and the function...
Posted by Candy Lai on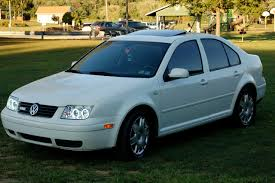 What difference between vr6 timing chain and vw jetta timing chain? When should vr6 timing chain replacement interval? What are the accessories in vr6 timing chain kit? How much does vw jetta timing chain replacement cost? The vr6 timing chain replacement cost is around $1500-$4500 depends on how serious the problem is.   The zig-zag configuration arranging 6 cylinders on one cylinder head, got it the V6-level power but not spent too much larger engine space. This VR6 revolutionary design made its appearance memorable in 1990 when it was introduced to the world. Overall speaking, Volkwagens Jetta is highly recommended with...