Posted by HJL_ADMIN 1 on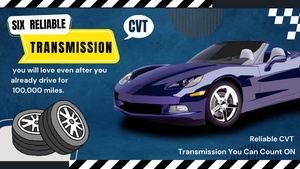 Finding a used car with a reliable continuously variable transmission (CVT) can be a bit challenging, as CVTs have historically had a mixed reputation for durability. Hello everyone, welcome back to our channel! Do you ever experience the faulty transmission? Or you're the lucky one never have any problems with the transmission? Comment yes below to let us know. I believe there is no one wants to experience the faulty transmission. So today, we're going to talk about the 6 Reliable CVT Transmission vehicles you will love even after you already drive for 100,000 miles. Reliable CVT Transmission You Can...
Posted by HJL_ADMIN 1 on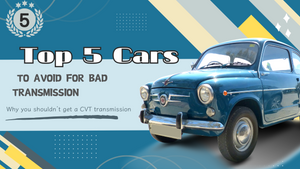 Hi hi everyone! Welcome back to my channel! While continuously variable transmissions (CVTs) have their advantages, such as smooth acceleration and improved fuel efficiency in certain situations, there are some reasons why some individuals might choose not to get a CVT transmission in their vehicles. https://www.kingautos.net/204733   It's important to note that the technology and engineering of CVTs have evolved over time, and some of the concerns that were more prevalent in earlier models have been addressed to some extent in more recent designs. So today, let's talk about the hates & loves of a CVT transmission! Also, we'll reveal...
Tags:

Automatic, chevrolet equinox, CVT, Dodge Dart, fiesta, ford focus, GMC Terrain, HONDA, HONDA Civic, NISSAN, TRANSMISSIOM, transmission